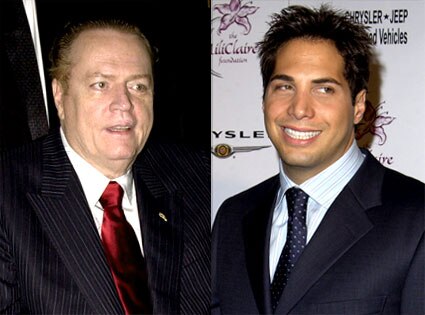 Girls Gone Wild founder Joe Francis and publishing mogul Larry Flynt sent a letter to Congress requesting FIVE BILLION DOLLARS to BAILOUT THE PORN INDUSTRY.

"The government is handing out money," Francis tells E! News. "They're moving toward a nationalized economy, and Larry and I felt we might as well be a part of it."

The boob-fueled empire referred to the recent $700 billion banking bailout package, as well as the multi-billion dollar bailout for  GM and Chrysler, authorized late last year by President George W. Bush to get the nation's economy back on its feet.

Flynt added, "People are too depressed to be sexually active.  This is very unhealthy as a nation. Americans can do without cars and such but they cannot do without sex. It's time for Congress to rejuvenate the sexual appetite of America."
You know what I say... but I like using quotes...

"Pussy gonna sell, when cotton & corn wont."
~Fillmore Slim
Consider this my letter to congress...
Tell the porn industry they have enough money...  
...& pussy too.
~~SICK~WIT~IT~~